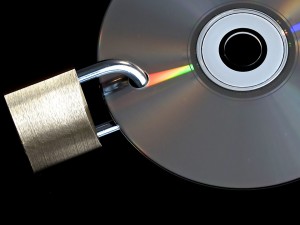 Intuit has announced several new security features to its Tax Online, ProSeries and Lacerte products. These features are part of the company's agreement to work with the Internal Revenue Service (IRS) in an effort to combat fraud.
So, just how much of a problem is tax fraud? According to a report published by the Government Accountability Office, the IRS paid out more than $5.8 billion in fraudulent returns in 2013. During that same year, it had prevented an estimated $24.2 billion in fraudulent returns, but there's still more work that needs to be done. The IRS is hoping that it's collaboration with Intuit will reduce these numbers even further.
Intuit's new security features will provide additional methods for authenticating the identities of tax preparers as they sign into their accounts, as well as verification of tax preparers' E-File Identification Number (required when filing tax returns electronically). Long story short, it's going to make filing fraudulent tax returns that much more difficult.
"With these new security enhancements in place, our professional tax customers can be confident they are providing their clients industry leading standards of protection," said David Williams, chief tax officer at Intuit. "Our tax professionals rely on us to deliver technology and resources necessary to help them further protect their information and the information of their valued clients."
The multi-factor authentication feature is completely new for 2016 (tax year 2015). Available in Intuit's professional tax products, it's intended to authenticate the user's identity and assist tax preparers in signing into their accounts. Each time a tax preparer attempts to sign into his or her account from a new device, they will be asked to enter a unique six-digit PIN that's sent to their primary device. Only after they've enter this PIN can they access their account from a new device.
Intuit also says that all Electronic Return Originators (EROs) must now have an E-File Identification Number before the return can be filed. If the user does not have this documentation, he or she must acquire it from the IRS before they can file a return using Intuit's professional tax software.
What do you think of these new security features? Let us know in the comments section below!