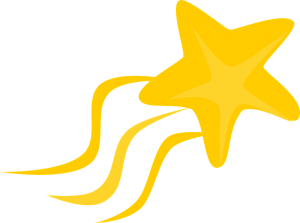 Intuit has updated its Quick Start guide for Quickbooks accounting software. Whether you are a business owner, accountant, tax preparer, or anyone else who uses this popular accounting software, you should take note of the recent changes made to the Quick Start guide.
So, what kind of changes did Intuit make to its Quickbooks Quick Start guide? The new guide, found at http://qboblog.qbcontent.com/wp-content/uploads/2013/09/QuickBooks-Online-Quick-Start-Guide-2015.pdf, is roughly 11 pages in length and covers a wide variety of topics, ranging from basic tutorials like how to create and send invoices, to more advanced topics like using Quickbooks on the go, as well as Quickbooks-compatible apps.
You might be wondering why Intuit felt the need to update its Quick Start guide. Well, one of the reasons is likely the growing focus on its cloud-based accounting software Quickbooks Online. Many users prefer Quickbooks Online due to its simplicity and convenience. Unlike the desktop versions of the software, Quickbooks Online can be accessed and used from any Internet-connected computer or device. Whether you are sitting in your office or hundreds of miles away on vacation, you can access Quickbooks via a secure online login portal.
But Quickbooks Online isn't the only version of the accounting software that offers the benefits of cloud computing. Hosted Quickbooks, such as the service offered here at MyVao also leverages the power of the cloud. Hosted Quickbooks differs from Quickbooks Online in the sense that it's actually the desktop version "hosted" by an authorized third-party organization. This means users have access to all of the features in desktop Quickbooks while still being able to access and use the software online.
Of course, Intuit offers several ways for new users to learn about Quickbooks, only one of which is the convenient Quick Start guide. As noted in a blog post by the company, users can access the Tutorial Center to view more than 50 videos that covers everything from adding another user to your account (e.g. an accountant), to money out tasks, recording expenses, sales receipts, estimates, online banking, payroll, and more.
What do you think of the new Quick Start guide for Quickbooks? Let us know in the comments section below!