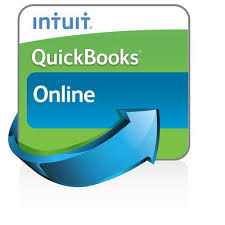 While Intuit's reported a first quarter loss of $29 million, the popular accounting software maker is going strong, thanks in part to its Quickbooks Online service.
As noted by Intuit President and CEO Brad Smith, Intuit has continued with "strong momentum" throughout the year, exceeding its projected number of subscribers and financial targets for Q1.
"We started the fiscal year the same way we ended the last, with strong momentum across our businesses as our intense focus on our global cloud strategy takes shape," said Brad Smith, Intuit's president and chief executive officer. "We exceeded our subscriber and financial targets in the first quarter and have raised our earnings per share guidance for the fiscal year based on these initial strong results and our acceleration of share repurchases in the quarter."
Of course, one of the reasons why Intuit is doing so well is because of Quickbooks Online. Quickbooks Online is the company's signature cloud-based accounting software. Unlike the desktop versions of Quickbooks, Quickbooks Online lives up to its namesake by being completely hosted on the cloud. This means users can access the software anywhere, anytime — assuming they have access to an Internet-connected computer or compatible device.
To put the popularity of Quickbooks Online into perspective, Intuit reported a 57% growth in its subscriber base through the first quarter. This means that more than 1.16 million people are now subscribed to the online accounting service. Other interesting findings released by Intuit indicate its small business revenue increased by 5%, and its payroll customers increased by 17% through the first quarter.
But just because it's popular doesn't necessarily mean that it's best the choice. Quickbooks Online is undoubtedly convenient and easy to use. The problem, however, is that it lacks many of the key features and functions found in the desktop version of Quickbooks. So, how are you supposed to take advantage of the accounting power of Quickbooks while still being able to access it online? The answer is Hosted Quickbooks.
Hosted Quickbooks is essentially the desktop version of the software that's hosted online by an authorized third party. This means users can enjoy all of the features of the desktop version while still being able to access it online.
What do you think of Quickbooks Online? Let us know in the comments section below!