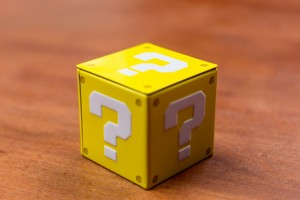 Thinking about investing in the Quickbooks accounting software? If you are reading this, I'm going to assume the answer is yes. Quickbooks has become the world's most popular accounting software for small business owners and professional accounts alike, and for good reason: it's fast, versatile, and loaded with helpful features. But one of the decisions you'll have to make is whether to choose desktop Quickbooks, Quickbooks Online, or Hosted Quickbooks.
Hosted Quickbooks Defined
Hosted Quickbooks is essentially the Desktop version that's "hosted" by an authorized third-party or vendor. Many people assume that Quickbooks Online is the best choice, but this isn't necessarily true. Desktop Quickbooks offers more features and a higher level of functionality, making it the preferred choice among business owners.
The problem with the standard version of Desktop Quickbooks, however, is that it's restricted to a local machine (e.g. your computer). If you frequently travel and accidentally leave your laptop at home, you won't be able to access your account. Thankfully, problems such as these are easily avoided with Hosted Quickbooks.
Access Quickbooks Anywhere, Anytime
With Hosted Quickbooks, you can access your account anywhere, anytime — as long as you have access to the Internet. All of your data is stored on a secure server that's managed by an authorized third-party through Intuit's Hosting Program. So whether you in the office or hundreds of miles away on vacation, you can access all of your financial records from any Internet-connected computer or device.
Automatic Backups
Another benefit of using Hosted Quickbooks is the simple fact that all of your data is backed up to the cloud automatically. Assuming you use the standard, non-hosted version of Quickbooks, you could place your business at serious risk in the event that your primary computer or storage device is stolen. Hosted Quickbooks, however, protects against data loss by automatically backing up your data to the cloud.
Enhanced Support
Need another reason to choose Hosted Quickbooks? With other versions of the popular accounting software, you are typically restricted to receiving Intuit's support. This isn't necessarily bad, but you can receive an even greater level of support by choosing Hosted Quickbooks. Doing so will allow you to reach out to either Intuit or the hosting company in the event that you need technical support.