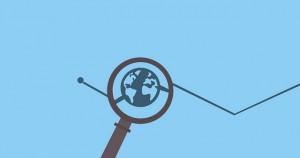 Quickbooks allows users to create special "accountant's copies" of their company file. Basically, this is a duplicate file that your accountant can use to make changes as you continue to work on the main file. If you are a small business owner, for instance, you may want to continue working on your Quickbooks company file at the same time as your accountant, in which case you should provide him or her with an accountant's file.
But what happens if you no longer the need the services of your accountant? Rather than keeping the accountant's file open and active, it's recommended that you cancel it. Keeping the accountant's copy open could lead to problems later down the road. For instance, someone may gain access to the file, adjusting your information without your knowledge or permission. To prevent headaches such as this from occurring, you should cancer your accountant's copy when it's no longer needed — a process that we're going to explain further in today's blog post.
To cancel an accountant's copy, you'll need to fire up your Quickbooks software and choose File > Send Company File > Accountant's Copy > Client Activities > Remove Restrictions > and select the option titled "Yes, I want to remove the Accountant's Copy restrictions." When you are finished, click OK to complete the process.
If you are running an older version of Quickbooks, the steps to canceling an accountant's copy are slightly different. From the File menu, choose Accountant's Copy followed by Client Activities > Remove Restrictions > Yes, I want to remove the Accountant's Copy restrictions.
Assuming you followed these steps, Quickbooks will then notify your accountant that his or her accountant's copy has been canceled. Sorry if you were expecting more, but that's all it takes to cancel an accountant's copy in Quickbooks!
Did this tutorial work for you? Let us know in the comments section below!