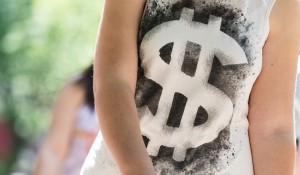 Quickbooks maker Intuit has teamed up with the nonprofit organization Kiva to offer new interest-free loans for small business owners and entrepreneurs.
According to the U.S. Census Bureau, there are approximately 27.9 million small businesses in the country. Unfortunately, though, many of these small businesses struggle to survive due to lack of capital. Regardless of the industry, all businesses need some initial capital to get started. But high interest rates can cut into the already slim (or nonexistent) profits of small business owners — something that Intuit and Kiva hope to change with their recent partnership.
Banks have also become increasingly hesitant to issue loans to small business owners. This has spurred a growing new trend of crowdfunding and micro donation — a trend that analysts say will continue in the years to come.
The new interest-free small business loans will be offered through the peer-to-peer Kiva Zip platform. According to a press release issued by the two companies, it estimates that roughly 500 small businesses will receive the loans each month, thanks largely in part to a $50,000 donation made by Intuit's Freedom Foundation.
It's important to note, however, that not all small businesses will be eligible to receive the interest-free loans offered by Intuit and Kiva. Small business owners must first apply for the loan, at which point their current financial status will be assessed to determine whether or not they eligible. Applicants who don't qualify, however, should still create a profile on the website to help raise funds for their business. Kiva Zip loans can range anywhere from $5,00 to $10,000
"We are excited about our partnership with Kiva Zip and to offer small businesses the critical capital they need to start and grow their businesses," said Jeffrey Kaufman, business leader of QuickBooks Financing at Intuit. "This platform serves a segment of small businesses who previously had no, or very limited opportunities to get the funding they needed.  Additionally, the Intuit Financial Freedom Foundation donation is one way Intuit is supporting small businesses across the nation to give them a chance to thrive."
Do you think the new interest-free small business loans are a good idea? Let us know in the comments section below!