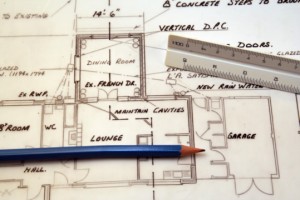 Are you an independent contractor working in the U.S.? Well, you aren't alone. According to the Freelancer's Union report, there are more than 42.6 million contractors. What's even more interesting is that experts suggest this trend will continue in the years to come, adding even more workers to this ever-growing demographic. Independent contractors should take advantage of Intuit's versatile Quickbooks account software to save money and streamline their operations, which is something that we're going to discuss in today's blog post.
Choosing the Right Version of Quickbooks
First and foremost, you'll need to decide which version of Quickbooks is right for you. Many contractors feel overwhelmed at the multitude of different choices. Generally, however, the software can be broken down into one of three different types: Quickbooks Online, Quickbooks Desktop, and Hosted Quickbooks. To reap the full benefits of Intuit's Quickbooks accounting software, it's recommended that you choose Hosted Quickbooks, which is actually the Desktop version "hosted" by an authorized third-party entity.
Covering Your Expenses
As an independent contractor, it's your responsibility to keep track all business-related expenses. If you are an Uber driver, for instance, you may want to deduct your car, gas, and any maintenance that you've had performed. Thankfully, Quickbooks makes these deductions a breeze. Using the Wizard tool, it will walk you through the steps of deducting business-related expenses. So when tax time rolls around next year, you'll have an easier time preparing and filing your taxes.
Learn the Shortcut Keys
If you aren't using the shortcut keys in Quickbooks, you are missing out on one of the easiest ways to streamline your accounting. There are literally dozens of shortcut keys, each of which has its own unique purpose. Clicking Ctrl+W, for instance, will open up the write checks window, while Ctrl+A will open up the chart of accounts.
For a complete list of shortcut keys supported by Quickbooks, check out Intuit's help page by clicking here.
Run Regular Reconciliation Reports
Try to get into the habit of running reconciliation reports on a regular basis. Each time you withdraw money, deposit money, purchase something for your business, etc., it needs to be recorded in Quickbooks and then cross-referenced with your bank account records. Known as reconciliation, this process is essential to maintaining accurate records. Quickbooks has a relatively simple and straight-forward reconciliation process, so take advantage of this feature.