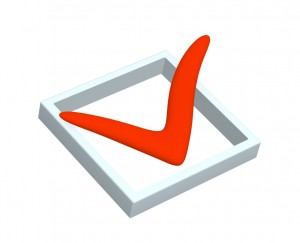 Does your company or business offer a subscription-based pricing model for its products and/or services? With most transactions, the customer pays in full when given an invoice, at which point the payment is automatically reflected in Quickbooks. If the customer pays in regular intervals, however, (e.g. subscription pricing), you'll need to set up a recurring billing in your Quickbooks to account for this. Thankfully, there's a quick and easy way to handle recurring billing subscriptions in Quickbooks, and we're going to reveal how in today's blog post.
First and foremost, you'll need to pull up the vendor for whom you wish to set up a recurring billing subscription. After logging into your Quickbooks account, choose Vendors > Edit Vendors > and click the Additional Info tab. Under the Terms drop-down menu, choose Due on Receipt, and then click the Account prefill tab (located next to Address info). In the Account prefill tab, choose the proper type of account for the vendor, such as Marketing for instance. Be sure to choose the right account prefill, as this will affect your expenses and revenue reporting. When you are finished, click OK to close out of the vendors section.
There's still a few more steps to accomplish in order to set up recurring billing. Go back to the main homescreen of Quickbooks and choose Enter Bills. Enter the Vendor, Date and Amount due in the corresponding fields (don't worry about the other fields). Next, click Ctr+M on the keyboard to bring up the memorize action command. Choose "Automate transaction" from the list of options and fill in the other information. You'll need to specify things like how often the client should be billed, when the next billing will take place, and days in advance to enter.  Double-check these fields to ensure they are correct, because once it's created the client/vendor will be billed automatically.
Sorry if you were expecting more, but that's all it takes to set up recurring billing in Quickbooks! When the date of the vendor's next billing transaction rolls around, he or she should be billed for the amount specified in your settings. I recommend keeping a close eye on your account during this time to ensure the billing works as intended. If the client is not billed, go back into your account and check the settings to make sure the vendor and dates are correct.