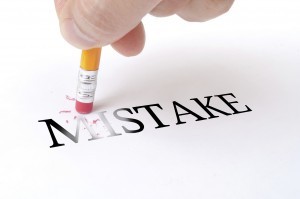 Congratulations on your decision to use Quickbooks for your accounting needs! There's a reason why Intuit's signature software has become the world's most popular accounting solution for small businesses. It's easy to use, efficient, updated with new features on a regular basis, and it's inexpensive. But before you can begin using Quickbooks, you'll need to decide which one is right for you.
There are actually three different types of Quickbooks: the desktop version, Quickbooks Online, and Hosted Quickbooks. While each version has own strengths and weaknesses, most seasoned accountants will agree that Hosted Quickbooks is the best all-around choice.
What is Hosted Quickbooks?
In case this is your first time hearing about Hosted Quickbooks, let me explain what it is and how it works. Hosted Quickbooks differs from Quickbooks Online in the sense that it's actually a desktop version of Intuit's accounting software that's "hosted" by an authorized third-party vendor, such as the experts here at MyVao.com. This means you get access to all of the features found in desktop Quickbooks, but at the same time you also reap the benefits of having the software managed and hosted by a third-party entity.
One of the greatest benefits of choosing Hosted Quickbooks for your accounting needs is the ability to access your data anywhere, anytime. As long as you have access to an Internet-connected computer or device, you can log into your account to check or modify your accounting data. This is in stark contrast to the standard "desktop" version of Quickbooks, which requires the user to be in front of the computer on which the software is installed.
Another reason why so many companies are making the switch to Hosted Quickbooks is because it automatically backs up their data. As the saying goes, hope for the best but prepare for the worst, holds true in the realm of business accounting. Hopefully nothing will happen to your data, but if it does you should have a backup copy ready to restore your business back to working order. With Hosted Quickbooks, all users' data is automatically backed up and saved to the cloud. So even if your computer becomes lost, stolen or crashes, you can rest assured knowing that your data is safe and secure.
What are your thoughts on Hosted Quickbooks? Let us know in the comments section below!