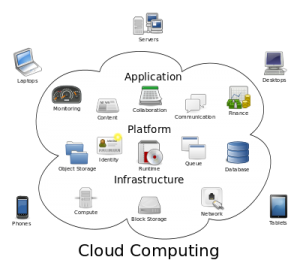 There's been a growing emphasis on the use of cloud-based computing services and applications in recent years. We've seen some of the biggest tech companies launch their own cloud services, including Google, Apple, Microsoft, Amazon and IBM. And now it appears that Intuit is looking to transition some of its services to the cloud as well.
On its website, Intuit announced that it would transition Quicken and two other services into its current cloud-based accounting services ecosystem. As you may already know, Intuit already offers Quickbooks Self-Employed, which is a cloud-based accounting service for self-employed workers.
In addition to Quicken, the other services that will moved to the cloud include Demandforce and Quickbase. While these two services aren't as popular as Quicken, they are still responsible for generating millions of dollars in revenue for the company, a number that Intuit hopes to improve through this strategic move. This begs the question, though: why is Intuit moving Quicken, Demandforce and Quickbase to the cloud in the first place?
There's a good reason for Intuit's decision to shift its products to the cloud. Offering Software-as-a-Service (SaaS) products has a number of benefits that aren't found in traditional software delivery platforms. It's fast, efficient, cost-effective, and allows users to access the software from any Internet-connected computer. As more businesses begin to seek cloud-based services, companies who take the plunge into transitioning their software to the cloud will reap the benefits.
"Looking ahead to fiscal 2016, our customer growth is accelerating, active use is improving, and global adoption is hitting its stride. I'm encouraged about the strategic choices we are making for the future and our commitment to winning in the cloud," wrote Intuit when announcing the news.
The decision to transition Quicken, Demandforce and Quickbase to the cloud is predicted to hurt Intuit's revenue initially, at which point it will slowly grow over the months and years to come. In the announcement, Intuit said it believes the move will reduce its 2016 fiscal revenue by nearly $250 million, along with non-GAAP earnings per share by $0.10.
Do you think this is a smart move by Intuit? Let us know in the comments section below!