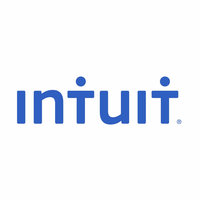 Quickbooks maker Intuit is holding a contest to find the most forward-thinking accounting or bookkeeping firm in the US. Known as the "Firms of the Future" contest, it aims to celebrate firms that boldly go where no other has gone before.  To learn more about Intuit's Firms of the Future contest and instructions on how to enter, keep reading.
Like all contests — well, most at least – there's a lucrative reward waiting for the winners of Intuit's Firms of the Future contest. According to the company's official website, the grand prize will be a one-week, all-expenses-paid vacation to Hawaii, an all-expenses-paid trip to Intuit's Quickbooks Connect conference in San Jose, California, or a "technology prize pack" that's valued at $2,500. Those are some pretty attractive rewards to say the least.
it's Search for the "Firms of the Future" contest is now open for entries. The program offers up to 20 accounting firms across the U.S. the chance to win a one-week vacation in Hawaii, an expenses-paid trip to Intuit's annual QuickBooks Connect conference in San Jose, Calif., or a technology prize pack valued at $2,500.
Intuit Accountant Jim McGinnis explained the contest by saying many accounting firms are now adopting high-tech policies such as cloud-based storage and computing. These firms are on the forefront of the accounting industry, raising the bar for other companies to follow.
"Over the past year, I've seen and heard many inspiring stories of accounting and bookkeeping firms that are future-ready, now. They're leaving compliance behind and adding real value to their customers by being on the cloud, becoming trusted advisors and making their website their new lobby," said Jim McGinnis, vice president, Intuit Accountant and Advisor Group. "We're pleased to partner with Darren Root and recognize accounting professionals that have embraced change and built a future-ready firm now."
To enter Intuit's Firms of the Future contest, visit www.firmofthefuture.com, and create a 30 second to 2 minute-long video explaining why your firm should be picked. Keep in mind that the contest focuses on forward-thinking accounting firms, so this should be the emphasis of your submission video. The www.firmofthefuture.com website states four key trends that firms should consider: mobile, cloud, data and social. Accounting firms can submit their video entries from July 7 to August 11, at which point the contest will be closed.