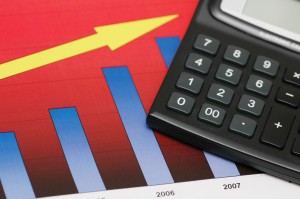 Intuit, maker of the world's most popular and widely used business accounting software Quickbooks, recently purchased the UK-based payroll service company Acrede.
According to an article published by TechCrunch, the deal was announced in a brief magazine feature written by the CEO of Acrede. We still don't know the financial details of the deal, but it's safe to assume that Intuit paid a pretty penny for the company. Acrede offers cloud-based payroll services to companies and businesses of all shapes and sizes, streamlining the process of paying employees.
TechCrunch notes that Intuit actually developed its on web-based payroll service before purchasing Acrede. You might be wondering why exactly Intuit would express interest in Acrede if it already has its own web-based payroll service. Well, Acrede's service is established throughout Europe and Asia — something that's not found in Intuit's new service. These markets are growing by leaps and bounds with each passing year, and it's important for Intuit to deliver quality services to customers here.
"Acrede's cloud-based global platform processes payroll for employees in 30 countries with scalable technology and a talented team with deep global tax and compliance expertise," Karen Peacock, GM of employee management solutions in Intuit's Small Business Group, said in a written statement. "We're excited to welcome them to the Intuit team."
There are literally dozens of different payroll services already available, so what sets Acrede apart from the rest? For starters, it's a strictly cloud-based service, meaning it will likely deliver greater performance, efficiency and cross-compatibility when compared to others. We talk about the benefits of cloud computing in greater detail here, but it's worth mentioning again that cloud services are optimized for efficiency and performance. Cloud-based payroll services, such as those offered by Acrede, are sure to attract businesses and companies looking for an effective payroll solution.
Unfortunately, there's no word yet on when exactly Intuit will implement Acrede into its normal business operations. It could be next week, or it could be next year (which isn't that far off, BTW). Regardless, you can check back with our blog here MyVao.com for all of the latest news surrounding Intuit, Quickbooks, and other business accounting topics.
Do you think this acquisition was a smart move for Intuit? Let us know in the comments section below!