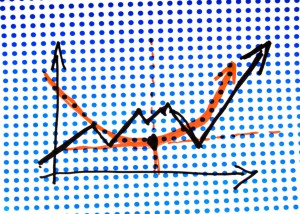 Amazon is arguably one of the largest and most popular providers of cloud-based services. Amazon Web Services delivers cloud-based computing power to thousands of businesses, big and small, from all parts of the world. While the e-retailing giant has long offered different payment methods, Amazon unveiled several new options this month. To learn more about the new payment options being added to Amazon Web Services, keep reading.
Like many cloud-based service providers, Amazon has long offered discounts to customers who pre-pay for their services. If a business owner is willing to pay ahead of time, he or she can expect to pay less for Amazon Web Services. Well, it appears that Amazon is now taking this payment platform one step further with the introduction of three additional Reserved Instance options.
The new payment options are broken down into three categories: all up front (pay for the entire term upfront), partial upfront (pay a portion of the term upfront, and no upfront (pay nothing upfront but commit to pay over the course of the term).
Amazon described the new Web Service payment options in a blog post, saying the following:
All Upfront – You pay for the entire Reserved Instance term (one or three years) with one upfront payment and get the best effective hourly price when compared to On-Demand.
Partial Upfront – You pay for a portion of the Reserved Instance upfront, and then pay for the remainder over the course of the one or three year term. This option balances the RI payments between upfront and hourly.
No Upfront – You pay nothing upfront but commit to pay for the Reserved Instance over the course of the Reserved Instance term, with discounts (typically about 30%) when compared to On-Demand. This option is offered with a one year term.
So, why is Amazon changing its payment options? Given the fact that Amazon is already an established leader in the cloud-based computing service business, some people are questioning the company's recent payment change. Simply put, cloud services is a highly competitive business, with major tech companies like Microsoft, Apple, IBM and even Google trying to knock out Amazon. The e-retailer hopes these changes will encourage users to purchase its cloud services over its competitors.
What do you think of Amazon's new payment model for cloud services? Let us know in the comments section below!