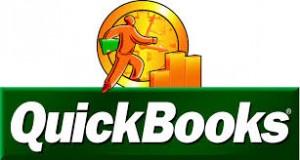 Every business, no matter how big or small, will require accounting work to keep a balanced budget. Creating and sending out payroll, dealing with incoming checks, transactions and company expenses are all integral parts of business accounting. While you can do most of these functions using a pen, legal pad and calculator, you'll likely find the use of Intuit Quickbooks to be a valuable time saver that makes accounting easier and less stressful. Here we'll take a closer look at some of the reasons why you should use Quickbooks for your accounting needs.
Quickbooks is the world's most popular type of accounting software with thousands of individuals and companies using it worldwide. The company responsible for producing Quickbooks, Intuit, was originally formed back in 1983. Founders Scott Cook and Tom Proulx saw the need for a small business accounting solution; and this is what drive the duo to create Quickbooks.
Reason #1 – Organization
When you are dealing with hundreds of even thousands of financial transactions, it can become quite a headache trying to organize them by hand. The old manilla file folder system just doesn't work in today's day and age. If you are ever forced to try and locate a transaction, you'll have to dig through mounds of paperwork in hopes of coming across it. Thankfully, Quickbooks makes organizing all of your financial accounts and transactions a breeze. It uses a clean and simple interface for users to manage all of their financial information. Whether you are experienced with Quickbooks or not, chances are you'll have no problem keeping your accounting information organized.
Reason #2 – Payroll
Do you find yourself spending countless hours staring at the computer trying to get employee payroll out in time? Instead of tallying up all of the numbers by hand, you can setup your Quickbooks account to handle the job for you. As long as you've entered in the correct information regarding employee hours and accounts, it will send out payroll automatically. This alone is reason enough to make the switch over to Quickbooks for your business accounting needs.
In addition to payroll, Quickbooks will also send out payments to clients you pay on a regular basis. If your business relies on services or products from another company, just set this up in the same area of your Quickbooks account. There's no easier way to have payments automatically sent out than by using Quickbooks.
Reason #3 – Automatic Check Deposit
A third reason why you should use Quickbooks is the automatic check deposit feature it offers. Instead of going to the bank every time you receive a check, you can scan it, upload it to your Quickbooks account, and then have it directly deposited into your bank account. No longer are you forced to make several trips back and forth to the bank throughout the week. Just scan any checks your business receives and deposit them from the comfort of your home or office.