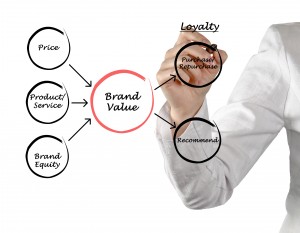 The use of cloud computing by small businesses is on the rise, and according to a new study conducted by Emergent Research and Intuit Inc., this trend will continue in the years to come.
Within the next six years, the use of cloud computing will more than double. The study says that nearly 80% of small businesses in the U.S. will embrace cloud technology by 2020, up from its current rate of just 37%.
"This report paints a detailed picture of how small businesses will increasingly use cloud technology not only for efficiency gains, but also in more transformative ways that redefine the rules for achieving long-term success," said Terry Hicks, vice president and general manager, QuickBooks Online Ecosystem at Intuit.

"Whether you're a tech startup in Silicon Valley or a mom-and-pop shop on Main Street, cloud technology presents radically new opportunities, and potentially disruptive changes. This report is all about developing a deep understanding of how small business can stay ahead of the curve," he added.
Why are so many businesses opting to use cloud technology? We discuss the benefits of cloud computing in a previous blog post, but the fact is that it's a cheaper and more efficient system of computing. Rather than setting up independent computing terminals in each worker's office, businesses can use cloud computing to allocate computing resources where they are needed most. If one worker is performing resource-intensive operations, he or she will receive more resources than a worker who is not performing these operations. Cloud computing is built on a simple yet effective principle where resources are only given to those who need it, which subsequently cuts down on operating costs.
Intuit and Emergent Research predict more and more small businesses will use cloud computing to perform specialized services, such as customer relations management (CRM), accounting, employee payroll, marketing, and more. Within the next 6 years, we'll see a shift from the use of centralized dedicated services to cloud-based technology for these services, says the study.
The report also predicts that small businesses will use cloud computing to compete "head to head" with major firms. Cloud computing allows these small businesses to use services and tools that were once limited to large companies. Using these new tools, small businesses can gain the upper hand on major firms, potentially even dethroning them of their position as a leading authority figure in their respective niche/industry.