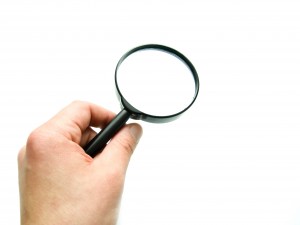 Does your Quickbooks software run exceptionally slow or even freeze during use? It's hard to perform your normal accounting duties when you're forced to wait for the software to respond. While Intuit has done a remarkable job optimizing its various Quickbooks products for performance, some users may still experience slow speeds.
Upgrade Your Computer
The larger your Quickbooks company file (.QBW), the more resources will be required to operate it. Don't assume that your 10-year-old desktop or laptop computer is capable of running Quickbooks. While it may perform basic tasks just fine, the ever-increasing resource requirements could eventually bog it down. Upgrading the processor and RAM, however, are two components that can make a world of difference in your computer's speed, and subsequently, the speed of your Quickbooks operations.
Condense File Tool
If Quickbooks initially ran fast but has recently slowed down, the problem could be related to an oversized company file.
Quickbooks offers a simple solution to this problem with its Condense File tool. To access this tool, select File > Utilities > Condense Data. This removes transaction details before a specified date while creating a backup archive of the original in case you need this data later. According to Intuit, "Condensing your company file affects it significantly," which is a pretty bold statement, so make sure you take advantage of this feature if you are struggling with slow speeds.
Use Hosted Quickbooks
Arguably, one of the most effective ways to speed up Quickbooks is to use the hosted version of the software. Not to be confused with Quickbooks Online, Hosted Quickbooks is a service in which desktop versions of Quickbooks — QuickBooks Pro, QuickBooks Premier, QuickBooks Accountant Edition, QuickBooks Enterpise Solutions, and QuickBooks Point of Sale — are hosted on servers maintained by authorized third-party companies, such as MyVao.com.
Check For Conflicting Problems With Third-Party Programs
Another possible reason why your Quickbooks is running slow is because of conflicting third-party programs. Virus scanners, firewalls, anti-adware programs, etc. may all interfere with the normal operations of Intuit Quickbooks.
First, temporarily disable anti-virus software installed on your computer (usually the most common culprit). Next, run Quickbooks while paying attention to whether or not the speed problem is fixed. If Quickbooks is not running at its normal speed, go back into the anti-virus software's settings to place an "exception" for Quickbooks. This will essentially bypass Quickbooks to allow the anti-virus program to continue running without interfering with Quickbooks.