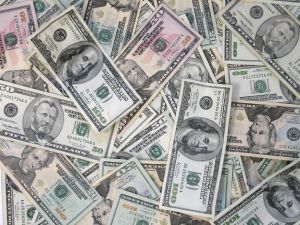 An owner's draw is a separate equity account that's used to pay the owner of a business. The funds are transferred from the business account to the owner's personal bank account. If you own a business, you should pay yourself through the owner's draw account. For more details on how to record an owner's draw in Quickbooks, keep reading.
Setting Up an Owner's Draw
Before you can record an owner's draw, you'll first need to set one up in your Quickbooks account. Visit the Lists option from the main menu followed by Chart of Accounts. At the bottom of the Chart of Accounts page, you should see an option titled Accounts, click it and choose New. Select Equity and Continue.
Last but not least, you'll need to enter a name for this account, such as "Owner's Draw Account" or "Business To Owner Payment," etc. Quickbooks also gives users the option to include a short description with their owner's draw account. This is entirely optional, but it's still a good idea to include some basic information about the account so you'll know exactly what it's used for (sending payments to the owner).
Recording an Owner's Draw
Recording owner's draw in Quickbooks is a quick and easy process that should only take a couple of minutes (assuming you've already set up the account using the steps previously mentioned). To record a transaction between the business and owner's account, go into the Banking menu in Quickbooks and select the option titled Write Checks.
If you're the business owner and want to record an owner's draw, you'll basically want to write the check out to yourself — like you are paying yourself with a check. Before you finish, however, you'll need to assign the amount of the check to the equity account in the details menu. Double check this amount to ensure it's correct. Although you can back to edit these details later, taking an extra minute to double check the amount of your recorded owner's draw will make things easier in the long run.
Note: funds transferred using owner's draw shouldn't be used for business-related expenses. Think of an owner's draw as your own paycheck. Rather than using this money to buy business-related expenses, it should be used for personal transactions. Business-related expenses, on the other hand, should come from the actual business account.