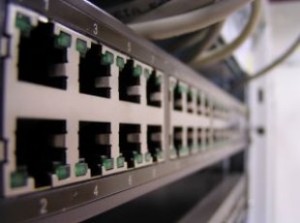 The Intuit Hosting Program allows businesses to host their licensed copy of Quickbooks (desktop versions) on a server owned and/or maintained by an authorized third-party vendor like MyVao.com. There are a number of key advantages to choosing hosted Quickbooks. If you're still on the fence and can't seem to choose between installing Quickbooks on your own computer or signing up for hosted Quickbooks, keep reading to learn more about the Intuit Hosting Program and some of the unique benefits it offers.
Reason #1) It's Faster
Does your desktop or laptop computer run at a snail's pace. It's hard to perform basic accounting tasks when your computer spends most of its time loading. Thankfully, hosted Quickbooks eliminates this problem by using high-end servers and remote computers to execute processes. This translates into faster speeds and better performance for the end user.
Reason #2) Better Customer Support
A second reason why you should choose hosted Quickbooks is because it offers a higher level of customer support. If you ever need help with a particular task or function, you can call up the hosting provider. They'll be able to walk you step-by-step through the process, answers your questions while offering you their expertise. Of course, Intuit is also just a phone call away, offering another level of customer support for Quickbooks users.
Reason #3) Easy To Use
It's a common assumption that hosted Quickbooks is more difficult to use for the simple fact that it's installed on a third-party server, but this isn't true. On the contrary, it's actually incredibly easy to use, requiring nothing more than a basic remote desktop terminal. Once the terminal application is set up on your computer, you can log into your hosted Quickbooks to access your account.
Reason #4) Reputable Hosting Companies
Intuit doesn't allow just any fly-by-night company to participate in their commercial hosting program. In order to participate in the program, hosting companies must submit an application and independent accreditation. Only then will Intuit decide whether or not the company is suitable for the Intuit Hosting Program.
Reason #5) Available With Any Desktop Version
The Intuit Hosting Program is available for any version of Quickbooks desktop. Whether you use Quickbooks Pro, Premier, Enterprise, Accountant or Point of Sale, you can install the software on an authorized third-party host to take advantage of all of these benefits and more. Note: Quickbooks online is not available for use with the Intuit Hosting Program.