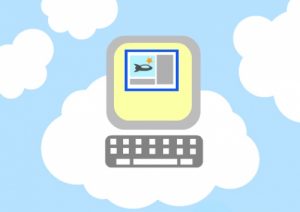 Quickbooks Online Backup is an add-on service which allows Quickbooks users to create and store backup copies of their account online. I know what you're probably thinking: why should I pay to store my backups online when I can store them locally for free? Yes, you can certainly store backup copies of your Quickbooks account either on your computer, USB flash drive, DVD, etc. for no additional charge. However, Quickbooks Online Backup is a versatile tool that offers a number of surprising benefits. To learn more about it, and whether or not it's right for your business, keep reading.
Better Security
One key benefit of Quickbooks Online Backup is the increased security it provides. You can rest assured knowing that all of your sensitive financial data, including bank accounts, is safe thanks to the advanced encryption techniques utilized by Quickbooks Online Backup. Only individuals with the appropriate username and password can access your backups, preventing unwanted prying eyes.
Greater Flexibility
Of course, there's also a greater amount of flexibility with Quickbooks Online Backup. Here's a scenario to consider: you're away on a business trip and need to perform some accounting tasks — only you forgot to bring your Quickbooks computer with you. Assuming you have Quickbooks Online Backup, you can download and install a mirror copy of your account straight to your computer.
Storing your Quickbooks files on a remote cloud-based server opens up a whole new world of possibilities. Whether you're at home, in the office, or sitting on a beach hundreds of miles away, you can access your files using nothing more than an internet connection.
How Much Does It Cost?
Quickbooks Online Backup is an add-on service that's offered with all versions of Quickbooks. Here are the current pricing options:
5 GB: $4.95/month or $49.95 annually

25 GB: $14.95/month or $149.95 annually
75 GB: $24.95/month or $219/95 annually
Note: Quickbooks offers a 30-day free trial on all of their Online Backup services. If you aren't satisfied with the Online Backup service, you can cancel within 30 days to avoid future billing. With that said, most people love the sheer freedom and flexibility of this service, as it's far more convenient than having to store your backup files locally.
You can sign up for Quickbooks Online Backup by visiting the accounts page and filling out all of the details. Remember to use the same information that's associated with your Quickbooks account.