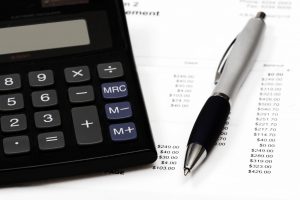 Progress invoicing, as the name suggests, is the process of sending several invoices to a client over a period of time which are based on the estimated total. A professional contractor might use progress invoicing to generate revenue periodically from a client rather than waiting until the project is complete. This helps to balance some of their risk while providing the contractor with a stream of revenue in the process. Thankfully, Quickbooks is fully capable of creating and sending progress invoices; here's how you do it:
Note: in order to create a progress invoice in Quickbooks, you must do the two following things:
Set progress invoicing preference by opening the jobs and estimates field and selecting 'Yes' for the question: Do you want to do progress invoicing?

Create an estimate for the job using an item
After performing these two basic steps, you can proceed to create a progress invoice.
Create a Progress Invoice
To create a progress invoice in Quickbooks, go to the Customers menu and click on the option titled 'Create Invoice.' From here, you'll see a set of options to choose from, including a new drop-down menu for 'Customer Job.' Click on this drop-down menu and select 'Job.' Assuming you have already created estimates for this job, you should see them listed under this option. Scroll through the list of estimates and choose the one that you wish to send the client first (remember, you can send the remaining estimates later). Select 'OK' and move on to the next step.
After choosing the estimate and clicking 'OK,' you'll see a new window appear for 'Create progress invoice based on customer estimate.' Go through the options in this window and select the method of which you want to create the progress invoice. Quickbooks offers several different templates for progress invoicing, so take the time to choose the one that's best suited for the job. If you need assistance choosing a template, click on the 'Help' button at the top of the screen.
In some instances, a new window for 'Specify invoice amounts for items on estimate' may appear. If this window pops up on your screen, enter in the amount, percentage and quantity for the invoice and click 'OK.'
Your progress invoice should now be complete. However, it's recommended that you preview it before printing to ensure it's correct. If everything looks good, go ahead and print out the progress invoice and send it to your client.