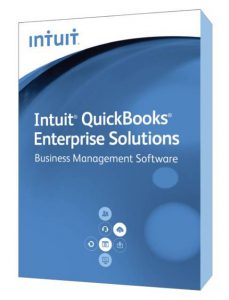 Quickbooks Enterprise is considered the "best of the best" in terms of professional accounting software offered by Intuit. This powerful software is loaded with unique features and tools, all of which are designed to make business management and accounting easier. However, Quickbooks Enterprise is also the most expensive version of Quickbooks, leaving some people to question whether or not it's worth the extra money. If you're still on the fence about purchasing it, keep reading for a more in-depth look at Quickbooks Enterprise.
Quickbooks Enterprise Features:
Add-ons designed exclusively for Enterprise

Cloud-based technology to access data from anywhere, anytime
Constantly updated with new features (current Quickbooks Enterprise is version 14.0)
Scales from 1-30 users
More than 6 times the storage capacity as other versions of Quickbooks
Introduces Search Speed technology to find data twice as fast
Single and multi-user modes available
Over a dozen predefined user roles
Twice as many custom data fields as other versions of Quickbooks
What's New With Quickbooks Enterprise 14.0?
Intuit is constantly updating and patching Quickbooks Enterprise to improve its functionality. The company's recent update, 14.0, resulted in some major improvements that's shouldn't be overlooked.
One of the major changes with Quickbooks Enterprise 14.0 is the ability to track business expenses with customizable order forms. If you run a business that makes a large amount of business-related expenses on a regular basis, you can set up custom order forms to help keep track of your expenses. This is a feature that's entirely new with Quickbooks, as previous versions lacked this ability.
Another major change with Quickbooks Enterprise 14.0 is fully customizable email templates. Email integration isn't a new feature by any means, but the latest version provides greater freedom over template design, file attachment and email history. Being able to fully control your business emails is a huge advantage that shouldn't be overlooked.
Other changes to Quickbooks 14.0 include the following…
See income-related transactions in a simple, convenient report

Client Collaborator to communicate directly with clients
Automatically input all expense transactions from financial institutions
Advanced Pricing Add-On to create custom pricing rules
How Much Does Quickbooks Enterprise Cost?
Currently, Quickbooks Enterprise is available starting at $999.95, with each additional user costing $500. It's certainly a step up from Quickbooks Simple Start, which costs just $12.95/month.
So, is Quickbooks Enterprise worth the cost? There's no easy answer to this question, as every business is different with its own unique needs. I recommend performing a side-by-side comparison of all the Quickbooks products to determine which one is best suited for your business.