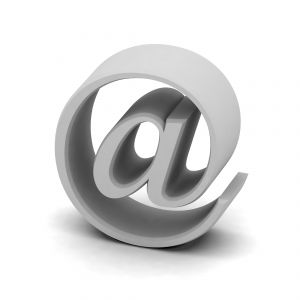 Are you still printing out each and ever client invoice and physically mailing them through the USPS? Not only is this time-consuming, but it's also expensive considering the fact that stamps are now at an all-time high of $0.46 cents (expected to rise to $0.49 cents in January). A smarter, faster and more cost-effective approach is to send your client invoices through email. Whether your business is small, large or anywhere in between, opting to use email over snail mail is a better all-around choice that benefits your company in a number of ways. For a step-by-step walkthrough on how to send invoices to clients using email, keep reading.
There are several different ways to send email invoices to clients, one of which is to use the built-in email service. Note: this service is only available to users subscribed to at least one of the following services:
Payroll

Intuit Merchant Services
Accountant's Copy File Transfer
Enterprise Full Service Plan
Billing Solutions
Quickbooks Pro
Quickbooks Plus
Quickbooks Premier
Assuming you are currently subscribed to at least one of the previously mentioned services, you can use Quickbooks built-in email service to send client invoices. This is one of the perks of subscribing to some of the various Quickbooks services.
To send a client an invoice through email, open up the invoice in your Quickbooks account and click the 'Send' tab from the drop-down menu, followed by 'Email Invoice.' I know this seems like common sense, but you would be surprised at how many users overlook this feature. You can then enter in the recipient's email address before clicking the 'Send' button. Like most email services, Quickbooks allows users to send invoice emails to multiple addresses. If you with to send the same invoice to multiple addresses, separate them them with either a comma or semicolon.
Quickbooks automatically creates a default message to go along with the invoice. If you wish to customize this message before sending, now's the time to do it. You can personalize the invoice message to anything you desire. It's recommended that you go through the email to perform a spell/grammar check before sending. Assuming everything is accurate and correct, you can choose to either send the invoice immediately or schedule it for a later time.
So, how do you send an email invoice to a client if you aren't subscribed to one of the services mentioned above? Thankfully, Quickbooks is fully integrated with Microsoft Outlook along with online email services. The process is pretty much the same, the only difference being how it's sent.