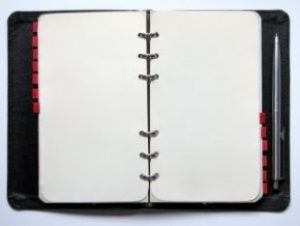 The purpose of a journal entry is to record a transaction in your Quickbooks account that did not occur at the point of sale. Most transactions are recorded when a sale is made; however, there are times when businesses may need to record them at other times, which is where journal entries come into play. Quickbooks automatically creates journal entries for typical transactions, such as writing a check or paying a bill, but users can manually add them at any given time. For a step-by-step walkthrough on how to record journal entries in Quickbooks, keep reading.
Note: you can only record a journal entry if you know which account receives the payment and which payment receives the debit. If you don't know this information, Intuit recommends consulting with your accountant before attempting to record a new journal entry.
From the main menu, select the 'Company' tab, followed by 'Make General Journal Entries.' In the new window that appears, edit the 'Date' field to the appropriate day (when the transaction occurred).
There are a couple more steps to recording journal entries. After changing the date of the journal entry, select 'Account' and enter the first account in the new transaction. In the event that you're recording an accounts receivable or accounts payable transaction, you should include one of these accounts in this field first.
Next, go down to the Credit/Debit column and enter the amount for the transaction. If the transaction was a credit for $500, then you should enter $500 into the 'Credit' field. If the transaction was a debit for $500, then you should enter $500 into the 'Debit' field. Quickbooks also gives you the option to include a note next to your transactions in the 'Memo' field. This is helpful for remembering where a particular transaction came from.
You should now attach the vendor/customer to the journal entry. You can scroll through the list until you find the appropriate vendor/customer, or you can add a new one. Typically, users are allowed to bypass this step by adding a journal entry without attaching a vendor/customer to the transaction. If you are recording a journal entry with an accounts receivable or accounts payable transaction, however, you must include a vendor/customer.
There a few other optional steps remaining, such as attaching a class to the journal entry. Once all of this information is added, click 'Save & Close' to finish the process. Congratulations, you've successfully added a journal entry to your Quickbooks account!