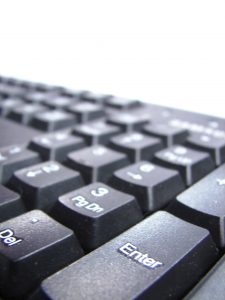 Are you still using Quickbooks with the default settings? While these settings are perfectly fine for most users, chances are you could save time by modifying them to fit your unique needs. Quickbooks has a section designed specifically for this reason, and adjusting these 'preferences' may offer several benefits. But where exactly are these preference settings located? And which ones should you change? To learn the answers to these questions and more, keep reading.
To set your preferences, fire up Quickbooks and log in as the administrator or a user with admin privileges. Next, click the 'Edit' menu at the top of your screen followed by 'Preferences.' You should now see a list of various categories on the left-hand portion of your screen. Each of these categories are directly related to your preferences, so choose the one that you wish to change. For instance, click the 'Jobs and Estimates' tab if you wish to change the preferences for your Jobs and Estimates.
After selecting a preference category, you'll see an area next to the category tab. Note: any changes you enter here will only affect sessions from and not other users. Assuming you are logged in as the administrator (which we recommended earlier), you can adjust preferences for all users by selecting the 'Company Preference' tab. When you are finished making changes to your preferences, click the 'Ok' button to confirm and save.
How To Allow Add-On Software Through Preferences
By default, Quickbooks blocks the use of add-on software as a security measure. However, you can turn this feature on through the preferences window. To allow the use of add-on Quickbooks software,  open your Quickbooks company file as the administrator and create a new user dedicated specifically for the add-on software. You can name it something like 'add-on software user' or 'add-on preference user' to memorize it more easily.
Next, select the 'Edit' menu followed by 'Preferences.' Choose the 'Integrated Applications' option from the menu followed by the 'Company Preferences' button. You should now see an option titled 'Don't allow any application to access this company file' with a box next to it. If you want to allow the use of add-on Quickbooks software, make sure this box is not checked and click 'Ok' to save. You can now exit out of your Quickbooks session or go back to performing your accounting work; with this option turned off, Quickbooks will now communicate with add-on software.