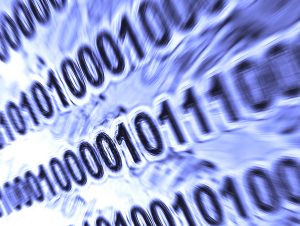 Have you noticed a '6000 Error' message when running Quickbooks? Although it's somewhat rare, this error may prevent users from performing some key tasks in their Quickbooks account. For instance, Error 6000 usually occurs when someone attempts to open, backup, or restore a company file. Rather than performing the operation, Quickbooks reveals an Error 6000 message on screen. It's a troubling scenario that leaves many users scratching their head for answers. In this post, we're going to reveal a simple solution to the Quickbooks Error 6000.
Note: before following the steps listed below, you should first attempt to fix the 6000 Error by configuring a single machine to host your Quickbooks company file. Assuming you have Quickbooks installed on multiple computers, this error may occur when two or more computers are hosting the same company file. You can still use Quickbooks on multiple computers, but make sure the company file is hosted only on a single computer.
Run The Quickbooks File Doctor
If the Error 6000 problem persists, you should download and run Quickbooks File Doctor. This tool is completely free to use, and it's designed to fix a wide range of problems. Simply visit http://http-download.intuit.com/http.intuit/QBFD/qbfd.exe to download File Doctor to your computer. Depending on your operating system, it may prompt you with a message asking if you'd like to save or open the file. Choose the save option to download File Doctor to your specified location. Of course, you should only download File Doctor on the computer that's displaying the 6000 error.
Once File Doctor has finished downloading to your computer, locate the file on your hard drive and open it. File Doctor comes with a built-in installation utility program. After choosing to open the file, it will begin the installation process. The tool is relatively small and should take less than a minute to install. When File Doctor has finished installing, check your desktop for a new icon. Open the File Doctor icon to run the program.
File Doctor and Error 6000
There are a few additional steps you'll need to take in order to fix the error 6000 message with File Doctor. Choose the 'Advanced Settings' option in File Doctor and make sure the middle option — QuickBooks is hosted on this computer (network connectivity only) — is selected. Next, browse for your company file and click the 'Check Connectivity' button. File Doctor will now run its diagnostics tool to identify and fix common errors, including the 6000 Error.