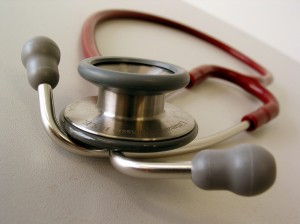 Quickbooks File Doctor is free add-on utility program designed to fix a broad range of common errors. If you're currently experiencing error messages when using Quickbooks, you should first attempt to use this tool before resorting to account restorations or other, more in-depth solutions. While errors are few and far between, certain incompatibilities and bugs may trigger error messages. Thankfully, however, File Doctor is designed to solve most of these problems in fast, easy and effective manner without losing your vital data. To learn more about how to download, install and use Quickbooks File Doctor, keep reading.
What Does File Doctor Fix?
Corrupted files

Data corruption
Network errors
6000 series errors
Download File Doctor
It's important to note that File Doctor is a separate add-on that Quickbooks users must download. You can find the official free download available at http-download.intuit.com/http.intuit/QBFD/qbfd.exe. Simply click on the link previously mentioned and choose the 'Save' option to save File Doctor to your hard drive. Since the files are compressed, it should only take a few minutes to download. Wait for the files to download before locating them on your computer and launching the self-install file.
Note: File Doctor is available for all versions of Quickbooks. Whether you're using Online, Plus, Enterprise or any other version, you can download File Doctor by following the link mentioned above.
Using File Doctor
Once you've downloaded and installed File Doctor to your computer, you can then use it to fix a variety of Quickbooks network and file-related errors. Assuming you ran the self-installation file mentioned above, you should have a new icon for the File Doctor program on your computer. Click on this icon to automatically open and run the File Doctor utility tool. Alternatively, you can also access File Doctor by clicking Start — Programs — Quickbooks — Quickbooks File Doctor. If the self-installer didn't place a shortcut icon on your desktop, find the program in your start menu, right click and choose "Send To Desktop" to create one.
After launching the File Doctor utility program, browse through your hard drive to locate your company's Quickbooks file and select 'Open.' Next, select the 'Diagnose File' option to scan it with the File Doctor utility program. Before the program runs, you'll be prompted to enter your Quickbooks password. Go ahead and enter your pass and select 'Next.' File Doctor will then scan and automatically fix certain errors. Upon completion, it will display a report of the errors found and whether or not they were fixed.