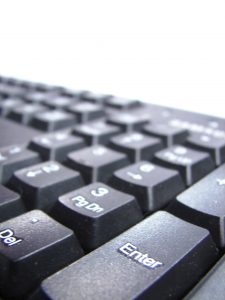 Quickbooks offers a convenient tool which allows users to access their files and data remotely from any computer with an active internet connection. Known as remote access, it allows Windows-based Quickbooks users to access their account from anywhere in the world– assuming the computer has an active internet connection. This tool is especially helpful for individuals who are constantly traveling and away from their home and/or office. For some important tips on how to use Quickbooks remote access, keep reading.
Note: Quickbooks remote access is currently available only for Windows-based computers (sorry Mac users!).
How Much Does Remote Access Cost?
Remote access is a feature that users must add to their account if they wish to use it. Like most of the add-on the featured offered in Quickbooks, however, the pricing options are flexible and it's not going to place a heavy financial burden on most users. So, how much does remote access cost? The cheapest option is available for just $3.95/month, offering users remote access to all of their Quickbooks related data and files. This option should be more than enough for most typical Quickbooks users.
The second remote access option offered by Quickbooks costs $7.95/month, offering complete access to all file and software. So, which option should you choose? It really depends on your accounting and business needs. $3.95/month option is perfectly fine for most normal users, but the upgraded $7.95/month offers a greater level of depth and versatility since there are no restrictions on which files users can access with it.
Wait! Remote Access Might Be Included
Before you go signing up for remote access, you should first check to see if it's included in your original Quickbooks purchase. QuickBooks Premier or Enterprise purchase offer it free for 12 months, at which point users will have the option to continue using remote access for either $3.95 or $7.95/month. Quickbooks Pro also comes packaged with a free trial of remote access, but it's slightly shorter at 6 months instead of 12. Check to see if your current version of Quickbooks comes with a free trial of remote access before you spend additional money on this feature.
Remote Access Tips
Access remote access by clicking "File," followed by "Remote Access."

You can print files and documents to your local printer from a remote location.
Data is completely secure, so rest assured knowing that your sensitive data is safe.