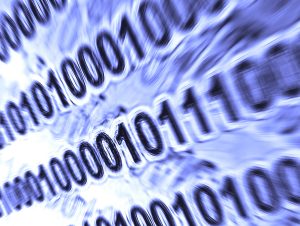 One of the many reasons why Quickbooks is the leading business accounting software in the world is because it's such a powerful, versatile and easy tool to use. Whether you run a small or large business, you can easily perform all of your transaction and accounting tasks with Quickbooks. And while the chance of this happening is rare, some users may experience an error message from time to time. It's downright frustrating when you spend hours working on your account only to discover an error message popped up on your screen. The good news, however, is that errors in Quickbooks are fairly easy to identify and fix more.
Error With 'qbregistration.dat' File
Have you noticed an error message in your Quickbooks account associated with a particular file named qbregistration.dat? This is one of the most common Quickbooks-related errors, but the message alone doesn't provide much information as to what's causing it or how to fix it. qbregistration.dat is a registration file found within the core files of Quickbooks. Most users experience this message when they initially load Quickbooks. The loading screen appears and transitions into an error message rather than the home screen.
So, how do you fix the dreaded qbregistration.dat error? Assuming you are using either Windows Vista, Windows 7 or Windows 8, Intuit recommends users first attempt to fix this error by toggling the account control settings. Please refer to this 'how to' article published by Intuit for specific instructions on toggling the account control settings. After performing this operation, restart your computer and attempt to run Quickbooks. If toggling the account control setting worked, Quickbooks should fire back up without displaying the error message. If it didn't work, you'll need to completely remove and reinstall Quickbooks. Assuming your data is backed up either locally or on the cloud, your files should remain intact.
MSXML Errors
Another common type of error in Quickbooks is related to MSXML. This problem actually goes hand in hand with the previously mentioned error, as they are both associated with the registration files. If MSXML isn't installed on your computer, or if it's damaged, you may experience this message. The easiest way to fix it is by download and running the MSXML repair tool here. If this doesn't work, remove and reinstall MSXML on your computer. As long as MSXML is operating correctly, you shouldn't experience this error message.