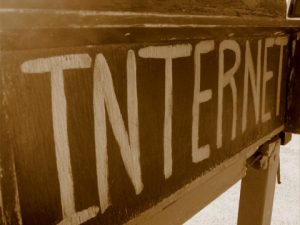 Quickbooks Web Connector is a versatile tool which allows web-based Windows programs to exchange data with Quickbooks. When used correctly Web Connector can drastically improve your accounting tasks by performing some operations automatically. With that said, this tool isn't for everyone. Depending on the structure of your business, you may or may not need to use Quickbooks Web Connector. If you're interested in learning more about this tool and what it does, keep reading.
Should I Use Web Connector?
Web Connector is a completely free tool that comes with Windows versions of Quickbooks. You can download the tool by clicking here. Once the download has finished, run the exe file to install it on your computer. As previously stated, however, Quickbooks Web Connector isn't for everyone. If your business relies strictly on local and/or brick-and-mortar sales, then you probably won't need to Quickbooks Web Connector. Local businesses can perform all of their accounting tasks manually by entering the transaction information directly into their account.
On the other hand, businesses in the e-commerce field will certainly find Quickbooks Web Connector to be a versatile and useful tool. Web Connector operates by opening lines of communication between Windows operating systems and Quickbooks. If you run an e-commerce website, Web Connector can automatically record transaction when a customer makes a purchase. This is incredibly useful since you are no longer forced to log into your account and make changes each time a purchase is made. With Web Connector set up and running, it will handle tasks such as this for you.
Advantages
The advantages of using Quickbooks Web Connector are pretty clear — it handles some web-based transactions by recording them into your account.  In turn, this saves you both time and energy since you don't have to worry about recording transactions made through your website. And since Web Connector is a free-to-use tool, you don't have to worry about coughing up extra money to install it. Just click on the link mentioned above to download Web Connector directly to your computer. As long as you have an active Quickbooks account, you can run Web Connector to link your account with your computer.
Disadvantages
The only real disadvantage associated with Web Connector is its somewhat complicated setup. New users may run into problems trying to run the program. If you're having problems with Web Connector, don't be afraid to reach out to a professional for help.