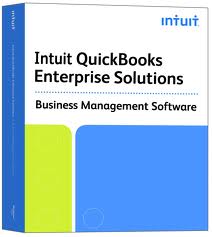 Enterprise is the most versatile and flexible version of Quickbooks available, offering a wide range of features along with improvements from other versions. If you own a medium-to-large sized business, this is hands down the most effective type of account software. With that said, trying to make your way around the system can be confusing for first-time users. In order to effectively perform accounting work in Quickbooks Enterprise, you'll need to familiarize yourself with some basic tips and tricks.
Why Choose Quickbooks Enterprise?
First and foremost, let's go over some of the benefits of choosing Quickbooks Enterprise. The truth is that some businesses don't need all of the features offered with this 'higher-end' version of Quickbooks. If you run a small-sized business, Quickbooks Simple Start, Essentials or Plus will likely meet all of your needs while saving you some money in the process. However, larger businesses with more clients and transaction require a more complex system of accounting, in which case Quickbooks Enterprise is the right choice.
Here's a short list of some of the many benefits of choosing Quickbooks Enterprise:
Scales from 1-30 users
Ability to track hundreds of thousands of customers, transactions, items and more
Fully customizable reporting tool
Managed hosting service
Choose from a wide variety of exclusive add-ons which are only available for Quickbooks Enterprise
Purchase comes with a full one-year service plan
Learn The Shortcuts
I can't stress enough the importance of learning the keyboard shortcuts in Quickbooks Enterprise. Like all versions of Quickbooks, Enterprise incorporates a wide variety of shortcuts designed to save the user time. While there's no rule stating that you must use them, keyboard shortcuts will certainly make your life easier while saving you time in the process. You can read through some of our previous blog posts here at myvao.com for more information about shortcuts, but they are basically designed with the "Ctrl" key along with a specific letter. For instance, "Ctrl+I" instantly creates a new invoice, while "Ctrl+F" opens the Find window.
Reconcile, Reconcile, Reconcile!
Of course, you'll want reconcile your Quickbooks Enterprise accounts on a regular basis to eliminate any potential accounting discrepancies. No matter how hard you try to prevent it, errors are bound to occur, especially in large-scale accounting projects tied to Quickbooks Enterprise. The good news is that users can easily identify and fix discreteness through the reconciliation process, which is a built-in feature in Quickbooks Enterprise.