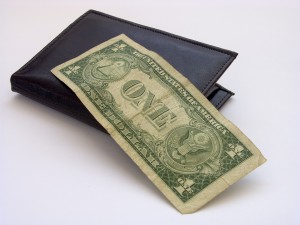 Quickbooks is designed to make business accounting a breeze. Whether you run a small, medium or large-sized business, this versatile software allows anyone to perform their own accounting work. Of course, this is why it's the world's #1 business account software. Once you are familiar with its interface and features, you'll be able to seemingly perform transactions, reconciliations, customer invoices and much more. However, first-time Quickbooks users may run into some hurdles as they attempt to perform basic task like setting up an itemized expense. In this post, we're going to walk you through the steps to setting up an itemized expense in Quickbooks.
Step #1) Access Quickbooks
The first step in setting up an itemized expense is to log into your Quickbooks account and access the home screen. If you have multiple accounts, make sure you signed in under the account connected to the expense; otherwise, it will create an erroneous entry in the alternative account. From the home screen of the appropriate account, select "Chart of Accounts" from the Company menu. Depending on the particular version of Quickbooks you are using, this should be located in the top right corner of the home screen.
Step #2) Chart of Accounts
After selecting "Chart of Accounts," click on "Accounts" followed by "New."  Next, click on the button labeled "Expense" followed by "Continue" to add the entry to your account. This will begin the setup process of adding the new itemized expense to your Quickbooks account. Quickbooks gives you the option of naming your expense anything you'd like. If the itemized expense is for a Los Angeles business trip, then perhaps you could label it "LA Business Trip." It's recommended that you choose a name which relates to the type of expense, as this will help you better identify it in the future. Finish the setup process by selecting "Save & Close" and the expense will be added to your account.
Step #3) Adding Debits
With the expense now added to your Quickbooks account, you can now select this new expense anytime you enter a debit from the check register. If a certain debit falls under this category, be sure to choose it from the check register. There's no limit on how many transactions/debits you can add to an expense. With that said, it's usually best to keep them to a minimum in order to better organize your transactions.