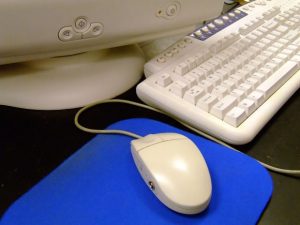 With its clean interface and countless number of different features, Quickbooks makes business accounting of any size a breeze. Perhaps this is why it remains the world's leading choice of business accounting software. One of the many useful features it offers is the ability to export account data into a CSV file. As you may already know, CSV is a basic text file with entries separated by commas. The extension CSV actually stands for "comma separated value." In this post, we're going to cover the basic steps of exporting data into a CSV file.
Exporting Customer Data
Exporting customer data into a convenient CSV format should only take a few minutes to complete. Start by clicking on the appropriate center containing the customer data you wish to export. You should now see a dropdown box at the top of the screen. Click on the dropdown box and select "Export Customer List." After selecting Export Customer List, you'll be given a few different options — you can either add a new worksheet, update a current worksheet, or export to CSV format. Assuming you wish to export this data into CSV, select the last option and click the "Export" button. Select the desired location for your new CSV file and voila, you've just exported your customer data!
Exporting Items
Exporting Quickbooks items into CSV format requires a slightly different approach; however, it's still straightforward and should only take you a few minutes. When you are ready to begin, Choose "Lists" followed by "Item Lists" from your Quickbooks home page. Go back to the dropdown box at the top of the screen and scroll through the available options until you come across "Export All Items." Select this option and choose CSV format. You can now specify where exactly you wish to export the file, whether it's on your hard drive, USB flash drive, etc..
Following the steps listed here will allow you to export Quickbooks data into convenient CSV format. Whether you are an experienced Quickbooks user or not, exporting into CSV format is quick and easy. Just open up the desired customer, vendor or item and select "Export" from the dropdown box. If you prefer to use an Excel format rather than CSV, Quickbooks will give you this option as well. Just remember to only choose Excel format if you have a program that's capable of opening it; otherwise, you won't be able to read the data.