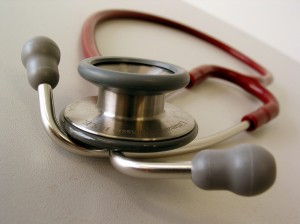 Quickbooks File Doctor is a completely free tool that's helpful in a number of different situations. Whether you are dealing with a corrupt Quickbooks file or having problems connecting your account to the network, File Doctor is there to help. Even if you aren't having these problems, it's still recommended that you download and familiarize yourself with the program. To learn more about Quickbooks File Doctor and how to use it, keep reading.
First and foremost, you'll need to download Quickbooks File Doctor and install it on your computer. You can find it on the official Inuit website — http://http-download.intuit.com/http.intuit/QBFD/qbfd.exe — so go ahead and download it. Once it's downloaded, open the program and follow the built-in wizard to install it on your computer. After installing, restart your computer and you should see a new icon on your desktop labeled "File Doctor." If you are still having problems installing the program, see the troubleshooting manual included in the download.
Network Problems
One of the biggest advantages of using Quickbooks File Doctor is its ability to fix basic network problems. For instance, some users might run into the problem of opening company files over the network. In this case, you simply open up your File Doctor program, click on "Advanced Settings," and follow the given instructions. File Doctor is designed to walk you through the most common issues associated with network connections. After entering in the given information, Quickbooks will ask you for the file location. Select the file location one last time and it will then attempt to open the file over the network. If all goes well, the File Doctor will fix the problem and have you back on the network in no time at all.
Corrupted File
I think we've all dealt with corrupted files at one point or another. Depending on the severity of the problem, a corrupted file could halt all of your work until the fix it. Thankfully, File Doctor is designed to fix corrupted files within Quickbooks. If you are suffering from one or more corrupted files, simply run the File Doctor tool to find and fix the problem. It's ran in the same way at the network connection fix, so follow the instructions listed above. All you need to do is open the file, follow the instructions, enter your information, and let it do the rest.
Hopefully, this will give you a better understanding on the Quickbooks File Doctor tool and how to use it.