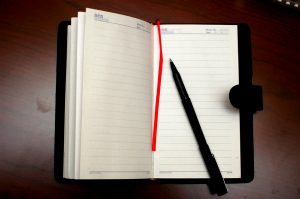 Whether you run a small, medium or large sized company, there's no better choice for accounting software than Quickbooks. It's designed with a focus on simplicity so that anyone can perform their own accounting. However, it still has tons of unique features to handle any type of accounting job. One of these features, known as "journal entries," is necessary in certain situations to achieve an accurate outcome with all of your payments and expenses aligned.
What Are Journal Entries Used For?
First and foremost, let's take a closer look at what Quickbooks journal entries are used for, as some people are clueless regarding this feature. Based on the name alone, you might assume journal entries are used for making notes about accounts or transactions. Well, this is partially correct. Basically, journal entries are used to document and record financial transactions when there's not already a designated form setup for them.
Journal entries are also used to move money to and from different Quickbooks accounts. However, under no circumstances should you use them to move money between different bank accounts, as this would likely throw your entire Quickbooks account off balance. Stick with the basics and only create journal entries when money is being moved between transactions and Quickbooks accounts.
Creating a Journal Entry
The good news is that creating a journal entry is a fairly easy and straightforward process that should only take a couple minutes to perform. Once the software is up and running, click the "Company" tab at the top of the page and then select "Make General Journal Entries." From here, you'll need to follow the directions and enter in any requested information. These are all basic things like the date, account, debit or credit transaction, memo and class. When you are finished, click "Save & Close" to exit the interface and return back to the main screen. You will now have this journal entry saved directly into your Quickbooks account.
Sorry if you were expecting more, but that's all it takes to create a journal entry in Quickbooks! Just remember to always double check your account numbers and the amount for the transaction before clicking the save button. While you can always go back and edit journal entries later, it's better to get things right the first time. The couple extra minutes it takes to double check your journal entry could save you from having to go back over it in the future.