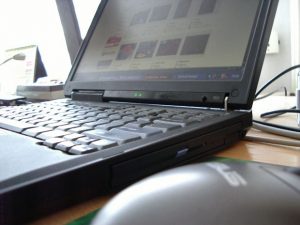 Quickbooks is the world's most popular and widely-used accounting software. While there are thousands of professional accountants who use it, Quickbooks was designed so that anyone can manage their own expenses. Whether you consider yourself experienced with accounting or not, chances are you'll do just fine using their simple and easy-to-navigate interface.  Here we'll take a look at some essential tips and tricks to help beginners get started using the Quickbooks software.
Preparing
First and foremost, you'll need to gather all of the financial documents regarding your business. This includes any and all bank statements, credit card statements, business expenses, etc. Locating these things now will make the entire Quickbooks setup process easier and less time-consuming. Don't worry if you are unable to find EVERY financial document related to your business, as you can always go back and it later.
With your financial documents in hand, try to stack them in piles organized by accounts with the newest on top and oldest at bottom. Depending on how large and complex the financial structure of your business is, this may take some time. The good news, however, is that organizing your financial documents will become much easier once you move everything over to the Quickbooks software.
Creating Your Quickbooks Account
There are several different types of Quickbooks software, such as Quickbooks Online, Quickbooks Pro and Quickbooks Premier. It's important that you choose the one that's right for your specific needs. Their most basic software, Quickbooks Online, can be accessed and used from any computer, as it's web-based with no software necessary to install. You can try the online version free to see if it's what you need. Both the Quickbooks Pro and Quickbooks Premier are upgraded versions that give you more freedom and features, such as the ability to track inventory and manage your company's payroll.
After choosing the Quickbooks software that's most aligned with your company's accounting needs, it's time to get started. Launch the software and create a company profile including the name, employees, etc. Once you are finished with the introductory, go ahead and start adding all of your bank accounts into the software. Don't worry, your information is completely safe and you can even schedule your computer to sync with your Quickbooks Online account to download all of your files. In the event you or someone else accidentally deletes your Quickbooks Online information, all of the data will be backed up on your computer.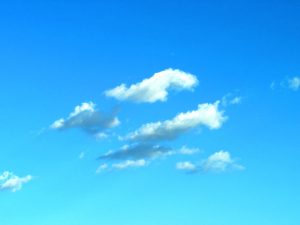 Cloud computing is a term that most of us having been hearing more and more of recently. Whether it's from a cell phone app claiming to offer this technology or a desktop computer program, it seems like cloud computing is everywhere. Even with its newfound popularity, however, few people understand what the term actually means. If you are still scratching your head trying to figure it out, keep reading and we'll give you a brief overview on cloud computing and the top 3 reasons why you should be using it.
In short, cloud computing refers to the technology of accessing and using files over the internet. This can be something as simple as storing your important documents on a cloud-based server, or it can something more complicated like running resource-heavy applications. Either way, the basic concept is the same – the remote data and applications servers are used to perform the functions directed from your computer or device.
Benefit #1 – Protect Your Data
One of the greatest benefits associated with cloud computing is that it keeps your data protected. If you typically store all of your important files and data on your personal home computer, you risk losing everything in the event of a fire, flood or theft. It's not something we like to think about, but these things do occur. Depending on how much data you have stored on your personal home computer, one of these incidents could be disastrous. The good news is that all of the files stored remotely through cloud computing would still be safe and available for you to access.
Benefit #2 – Access Files Anywhere
Another reason why you should use cloud computing is that it allows you to access your files anywhere. If you recently took a business trip across country and forget to bring your laptop, you could still access all of your cloud files by using any internet-capable computer. There's no need to worry about bringing along an important disk, computer or media drive.
Benefit #3 – Transfer Files To Different Devices
A third benefit to cloud computing is the ease of file transfer among different devices. Since all of your files are stored remotely on the "cloud," you can download them to various computers or devices. Just open up the cloud program from your device and download any files you wish to have to on it. This is much easier and faster than trying to move files back and forth from USB drives or other data storage devices.