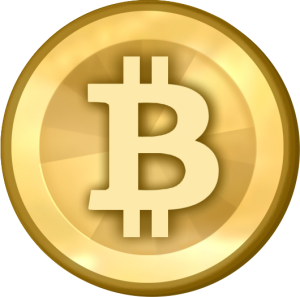 Last month, Intuit announced the addition of a new payment method to its payment processing service. But this isn't a traditional method of payment such as credit cards, debit cards, bank transfers, etc.; it's the digital currency Bitcoin. Bitcoin has experienced a surge in popularity, as major online retailers like Tiger Direct and Overstock are now accepting it. News of Intuit's "Quickbooks Bitcoin Payments" is just one more sign that the currency is here to stay.
In case this is your first time hearing about Bitcoin, let me give you a quick crash course on the currency. Originally created in 2009, it's a decentralized digital currency with no banks or regulatory systems serving as the "middle man." This unique formula has made it an attractive payment method for both merchants and clients alike.
Using Quickbooks Bitcoin Payments, small businesses can accept this revolutionary new currency with ease. Normally, both the merchant and the client/customer would need a Bitcoin Wallet to perform a transaction. However, with Quickboosk Bitcoin Payments, only the client needs a Wallet. In fact, merchants using the service will never see a wallet or Bitcoin when accepting payments of the digital currency.
"During incubation week, we experimented with bitcoin to solve the aforementioned pains associated with getting paid. We came up with an innovative way to enable small businesses to accept bitcoin payments without any risk or a bitcoin wallet. We're still testing our bitcoin service. Stay tuned for more details! Sign up for the beta waiting list here," wrote Intuit on its website.
Some of the benefits of accepting Bitcoin payments includes the following:
No chargebacks
Instant transactions between merchant and client
Safe and secure method of payment
Easier and safer to hold Bitcoins as opposed to cash
No credit card transaction fees
Protects both parties' identities
Being that there are a finite amount of Bitcoins, proponents of the system claim its protected against inflation
Is Bitcoin right for your business? There are both advantages and disadvantages to this new digital currency. While it's typically cheaper to accept Bitcoin than other forms of payment, it's more susceptible to price volatility. Bitcoin prices change on a regular basis, shifting by massive amounts in short periods of time. Granted, traditional currency may also experience value changes, but Bitcoin is more susceptible to market volatility.
You can learn more about Quickbooks Bitcoin Payments by visiting Intuit's official website at http://intuitlabs.com/labexperiments/quickbooks-bitcoin-payments.