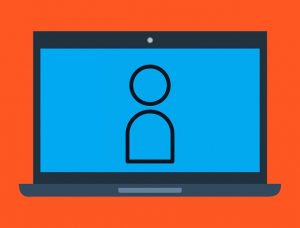 You don't have to host QuickBooks Desktop yourself. Not to be confused with QuickBooks Online, QuickBooks Desktop is the locally installed version of Intuit's popular accounting software. You can install it on nearly any desktop computer, after which you can use it to track your business's financial transactions.
Rather than hosting QuickBooks Desktop on your own computer, though, you should consider choosing a third-party hosting service. There are authorized hosting service providers, including MyVao. They will host QuickBooks Desktop on behalf of your business. By choosing third-party hosting such as this, you can expect the following benefits.
Access From Any Device
You can access QuickBooks Desktop from any device with third-party hosting. Like most locally installed software, QuickBooks Desktop is typically limited to a single device. If you install it on your desktop computer, you'll only be able to access QuickBooks from that desktop computer.
Third-party hosting will allow you to access QuickBooks Desktop from any device. The accounting software will be installed on the hosting service provider's server. As long as you're using a device with an internet connection, you can connect to the server and access QuickBooks Desktop.
Security
You can rest assured knowing that your QuickBooks Desktop company file is secure with third-party hosting. Third-party hosting providers acknowledge the importance of data security. They use secure, up-to-date servers with safeguards in place to protect against breaches. The end result is a higher level of security when compared to hosting QuickBooks Desktop yourself.
Troubleshooting
The hosting service provider can help you troubleshoot any problems that you encounter when using QuickBooks Desktop. Maybe you're unable to sign in, or perhaps you're seeing an error code when running reports. With third-party hosting, help is just a call or click away.
Third-party hosting is a partnership. You can partner with an Intuit-authorized hosting service provider. The hosting service provider will host QuickBooks Desktop on a remote server. Since the hosting service provider will take care of the software, it will also provide support. If you're tired of trying to troubleshoot problems yourself, you may want to switch to third-party hosting rather than hosting your own QuickBooks Desktop installation.
Performance
There are performance benefits associated with third-party hosting as well. Your computer may struggle to run QuickBooks Desktop, for example. Even if it meets the minimum requirements, it may suffer from slow and sluggish performance with inferior hardware. Third-party hosting, though, can eliminate performance problems such as this. QuickBooks Desktop will be hosted on a remote server where it can run faster.
Have anything else you'd like to add? Let us know in the comments section below!