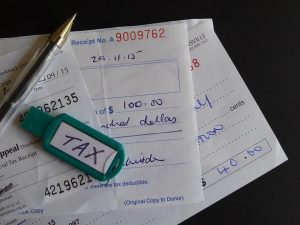 Does your business have one or more employees on its payroll? If so, you'll need to provide them with a W-2. In the United States, employers are required by law to provide all employees with a W-2. This otherwise common tax form breaks down the earnings of a given employee so that he or she can file taxes. While you can always create W-2 forms using an external program, Quickbooks offers an easier and faster solution. Using Intuit's accounting software, you can easily and quickly print W-2 forms for your business's employees.
Steps to Printing a W-2 Form in Quickbooks
To print a W-2 form in Quickbooks, log in to your Quickbooks account and go to "Payroll Tax Center." This section contains all the features for managing your business's payroll taxes, including its W-2 forms. From the home screen, select "Employees," followed by "Payroll Center." Next, select "Print Forms & W-2s," after which you'll be asked to enter your payroll PIN. Your payroll PIN is the unique passcode that's associated with your Payroll Tax Center. If you don't remember it, you'll need to recover your payroll PIn before proceeding.
After following the steps listed above, you should see a tab titled "W-2." From this tab, you can scroll through your business's list of employees. Choose the employee or employees for whom you wish to print a W-2 form. Selecting an employee under the "W-2" tab will result in a checkmark being added next to his or her name. You can then click the "Open/Save Selected" option, which should reveal a printing window.
Other Tips for Printing W-2 Forms in Quickbooks
When printing W-2 forms in Quickbooks, you'll have to specify a reason for printing. Quickbooks provides one of three reasons from which you can choose: including "first time," "replacements," or "for your own records." This won't affect how the W-2 forms are formatted. Rather, it's used for reference purposes. With that said, you should still choose the most appropriate reason when printing W-2 forms in Quickbooks.
Keep in mind that Quickbooks uses Adobe Reader for W-2 forms. When you create a W-2 form, Quickbooks will save the form as an Adobe Reader document. You'll need to print the W-2 form by loading it in Adobe Reader, after which you can choose "File" and then "Print."
Did this tutorial work for you? Let us know in the comments section below!